Its been a busy few months at Distinctive Woodworking:  more wood time than website time.
As always: the best way to stay up to date is to keep an eye on my instagram feed at https://www.instagram.com/distinctivewoodworking/ or my facebook feed at https://www.facebook.com/PensByJonathan/  and of course my "get in touch" link at the top here works perfectly.
I've got a couple of dozen classes coming  up at Lee Valley tools locations, so look on the Lee Valley website. http://www.leevalley.com/en/home/Seminars.aspx
I'll be teaching in Ottawa, Toronto and Waterloo before the end of the year.
A little bit of fun work:   a friend snapped this beautiful picture of one of my pens with the house of commons in the background.
: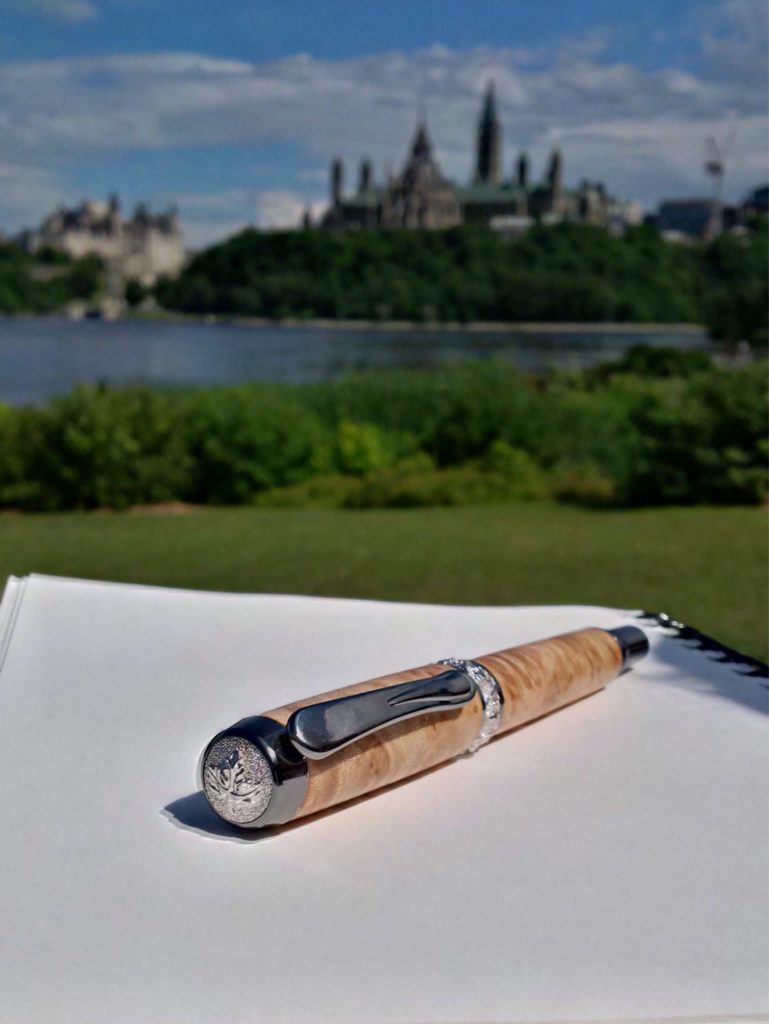 And the benefits of an Ottawa summer:  assembling and sanding chairs on the patio!