My day job is as a web-site system performance test engineer (My job is to break websites before real users do!) But that also means that my own website is often not in very good shape. So this is an attempt to try to do some catching up. If you are very interested, go have a look on instagram for "distinctivewoodworking" but here is a summary of some recent work over the last year or so: This is mostly furniture. Pens are on my 'recent pen photos page at http://www.distinctivewoodworking.ca/the-rogues-gallery-of-current-pens/
Furniture building!
So I have built several lovely pieces this year, some of my favourites include this beautiful solid cherry bed for my daughter: (yes, its outside on the driveway! On a beautiful summer day, where else would one do woodworking?)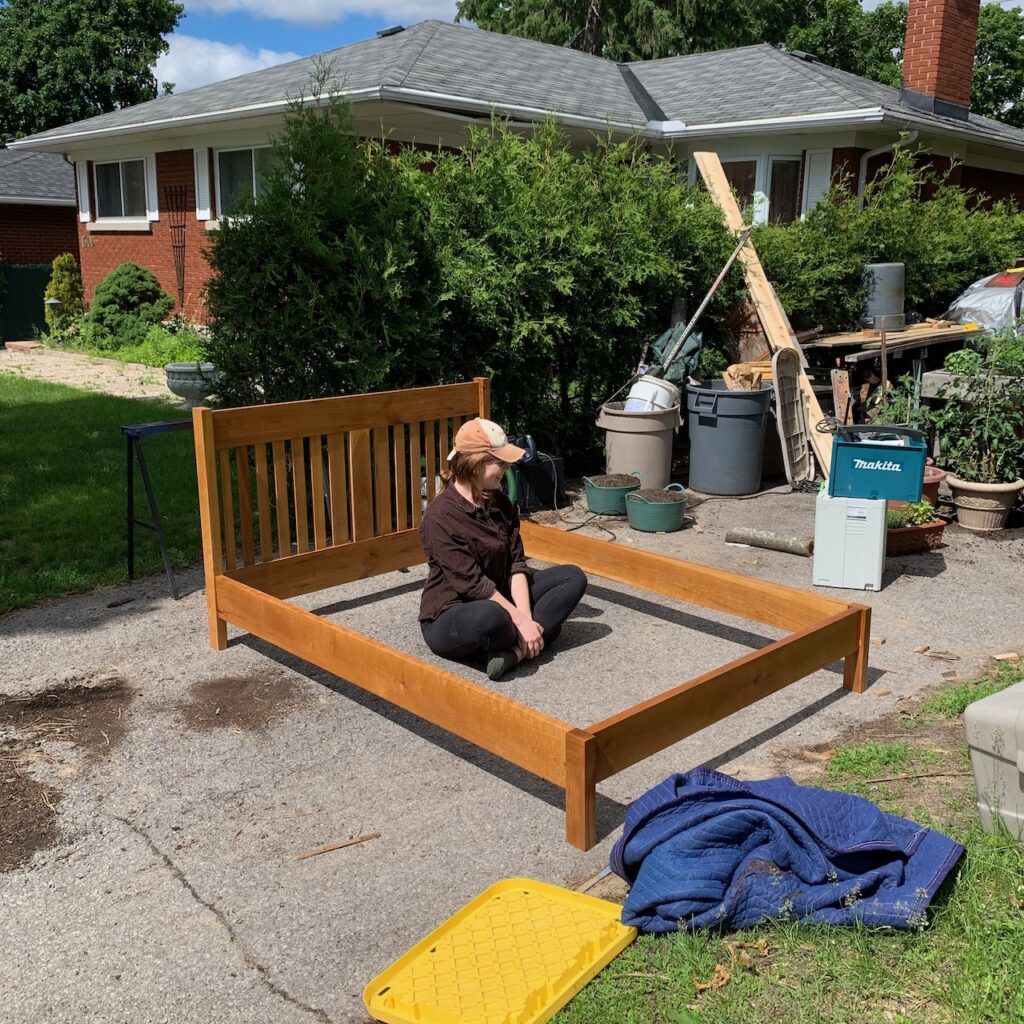 A beautiful solid maple table and chairs for my daughter as well: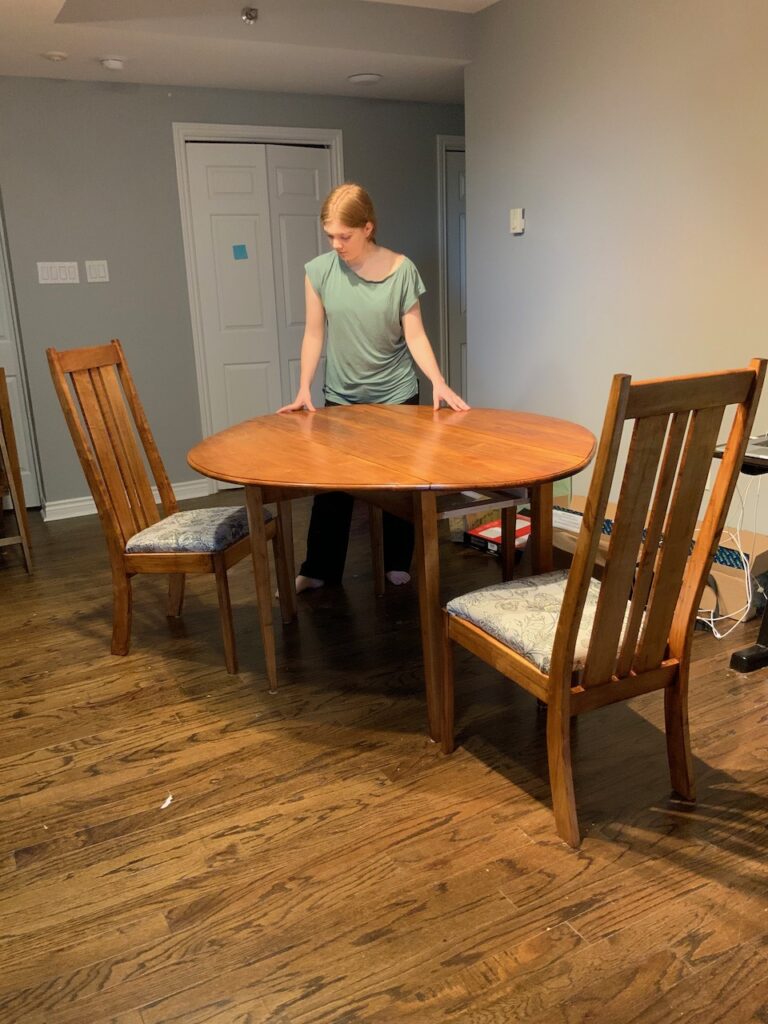 I also built a couple of beautiful dining tables for clients: the best was the walnut and epoxy pour, combined with a beautiful side table from the walnut offcut: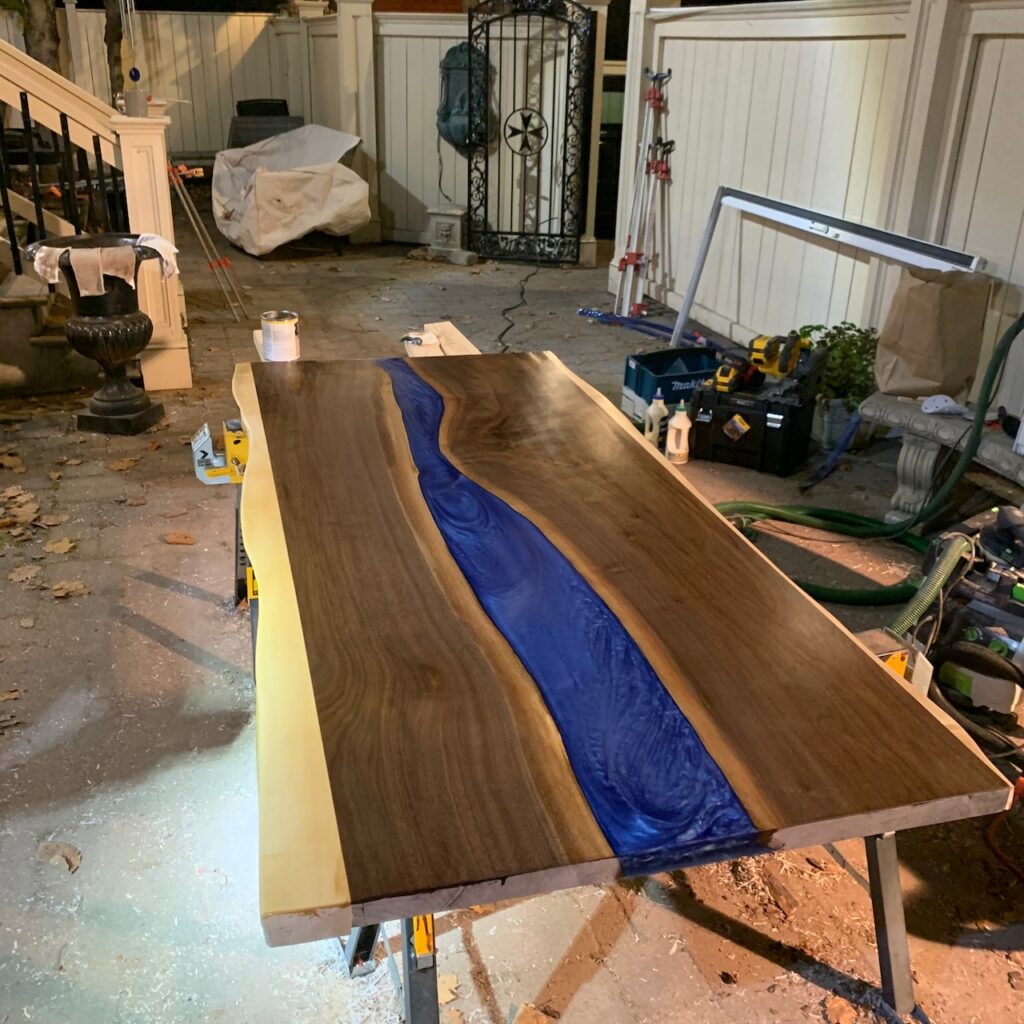 The side table was absolutely stunning: it was crafted from the remaining walnut ends from the table, carefully cut and repositioned to create a sofa table.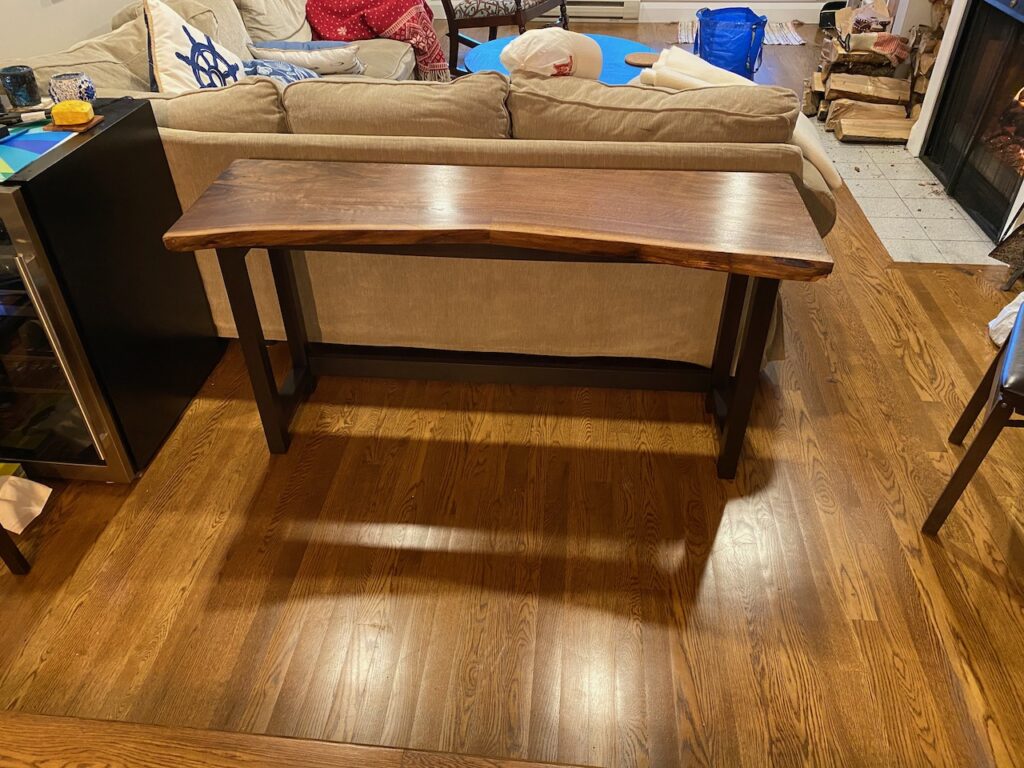 And a few other tables: a beautiful solid maple table with chairs, a lovely butternut table.