Well, one must always know when its time to add something to the blog… When one realizes that its been since Christmas!
Last night was the Viennese Winter Ball.  Its one of our favourite events to support because of the combination of fantastic youth fundraising, lovely music, and good company.
We had the opportunity to provide over  forty custom made presentation gifts this year, and while that was a tremendous amount of work, seeing the joy on so many of the recipients was absolutely worth it. The photos below are quick "panoramics" of many of the items just prior to my daughter doing the final tests to make sure they all work.
Unlike last year, I just didn't have the time to blog about creating all the items,  so I'll put in a couple of photos here.  As always, if you are interested in talking about music or woodworking or would like a lovely pen to please get in touch.  Just below is a picture of one of the items:  it was offered in the silent auction: I hope the winners love it:  made from Canadian maple and finished with a long-lasting polish I am sure they will love it for years.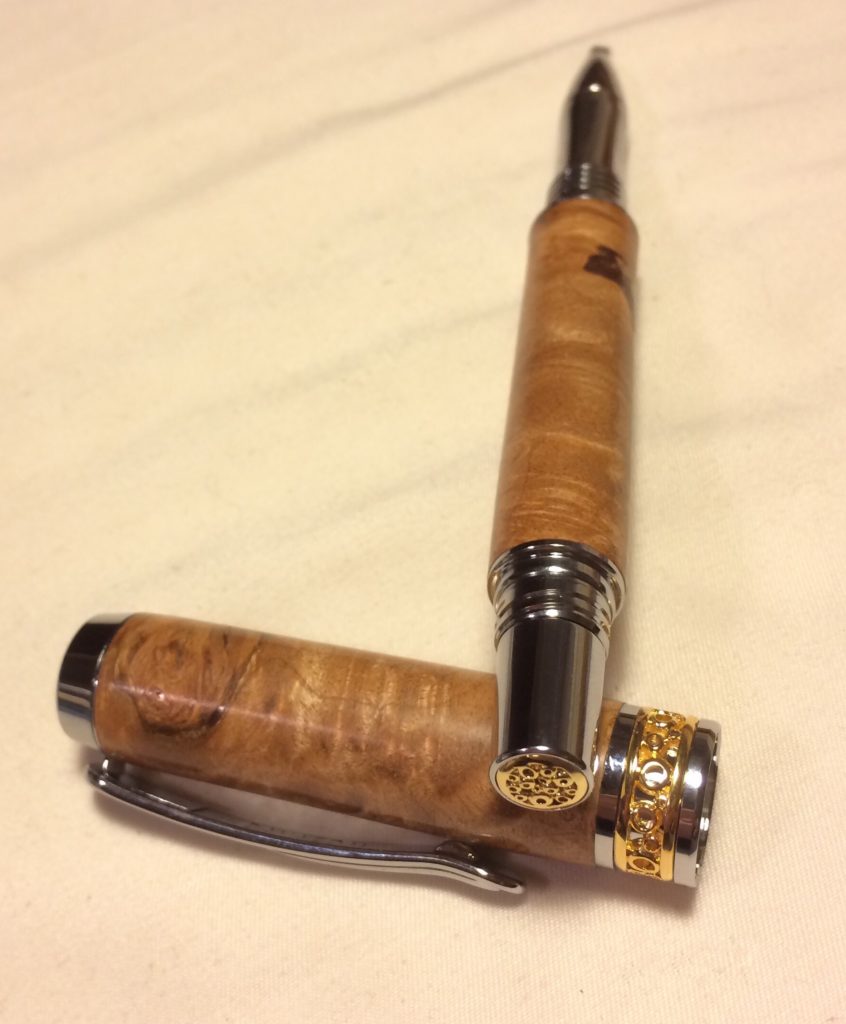 My next big projects are to complete a couple of furniture commissions and to get ready for some spring artisan markets.  I have less "pen" stock on hand right now, so many items (especially fountain pens) will be built to order, but that is always fun.  I need to finish a "prairie settle" for my wife, it will end up looking like this: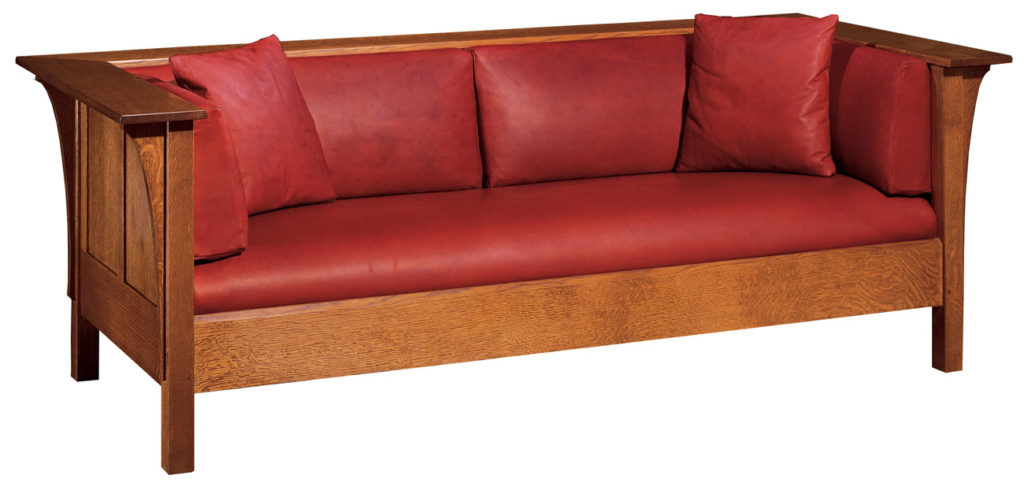 But right now… it looks like this.. 🙁