It has been a busy summer.
Getting ready for the fall craft sales season, preparing commissions for clients, and teaching many seminars at Lee Valley tools has made it challenging to remember little things like keeping the website up to date.
My biggest recent project was a beautiful dining room side table for a client:  it was made from a stunning waterfall bubinga slab with a solid cherry table base and wenge drawer fronts.  What I love about summer woodworking is the opportunity to work on the project in the sunshine and fresh air. It also makes my wife happier because the finishing oil work is done outside 🙂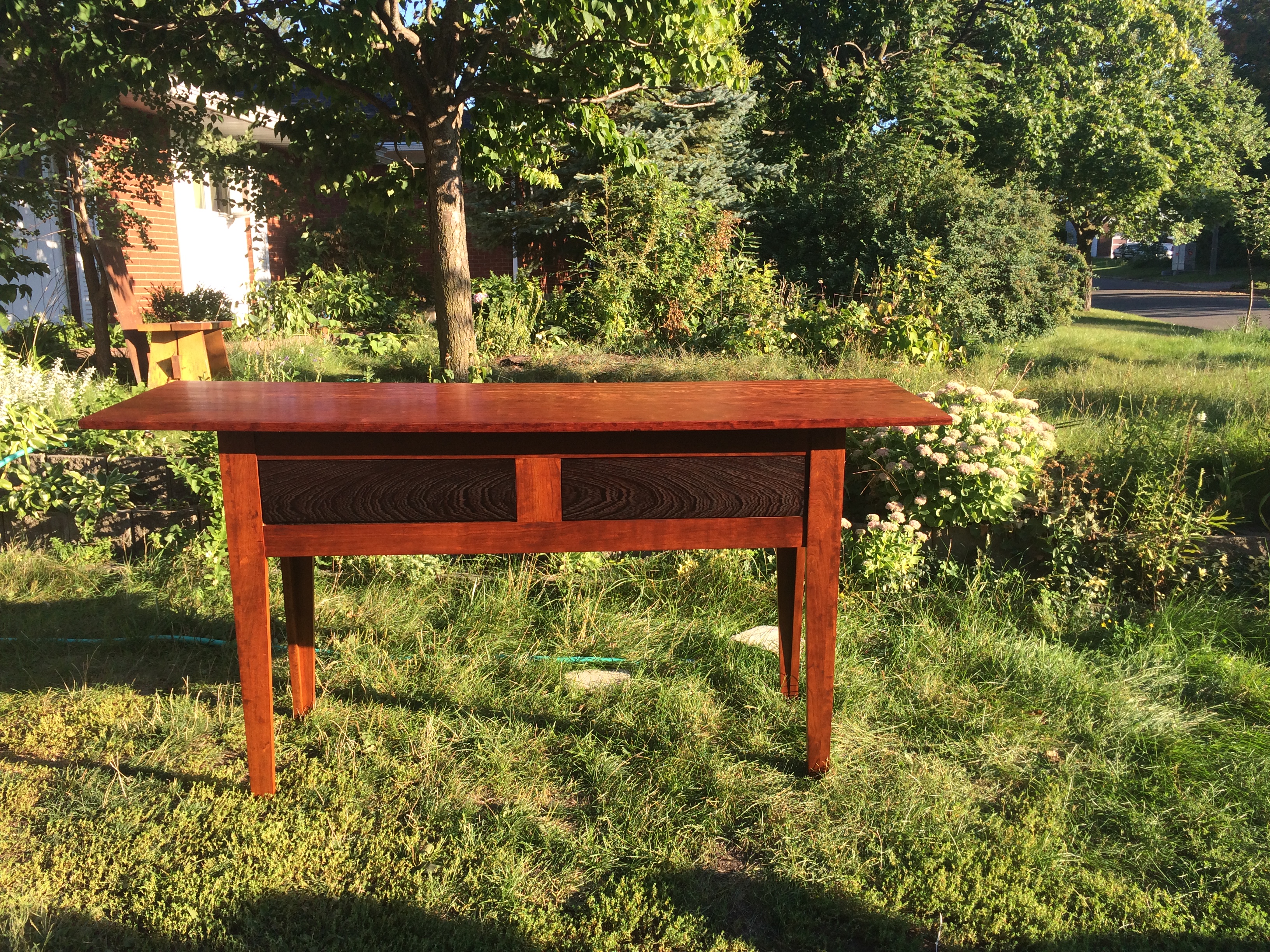 Taking pictures of the project in the client's home was a severe challenge. The room's walls are blue and it really shifted the colour of the wood in the photos.